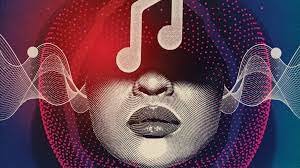 India has a great heritage of classical dance and music. From the years India has been practicing the aesthetics of musical notes and dance. And in the world the beauty of Indian music and dance are now very famous and identified differently.
Divya Music School is a global school of Music and Dance offering short term and certificate level courses and regular term Diploma level courses for the global students.
Learning Indian music and dance now is not a tough matter, through internet Divya music offers you E learning program on all types of Indian music and Dance forms. http://musicschoolindia.com
Best field of Divya Music School:
Divya Music one of the top music schools in India and Delhi NCR, offers short term certificate level hobby course classes in dance and music. Divya Music is a registered organization and professionally managed, it's engaged in vocal and instrumental music education and training. Divya Music is being headed by a group of highly experienced and talented artists and management professional.
Our commitment is to always deliver high quality education and other services for the promotion and development of performing arts; our belief in values and dedication towards achieving the best in music and dance is reflected in our work, performance and achievements. We firmly believe in achievements through team work and with the effective fusion of the best in traditional and the modern with the sophisticated advanced technology.
Courses provided by Divya Music:
We provide courses for music (vocal and all kind of Indian instruments; classical, light and folk music forms) and dance (all classical and folk forms) as follows:
Introductory certificate course for beginners
Intermediate certificate course
Advanced certificate course
Junior diploma
Senior diploma
Sangeet Prabhakar
Divya Music is an organization affiliated to Prayag Sangeet Samiti. We offered
Music and Dance learning classes for the kids and children participating in the popular Indian Television reality shows, Music-Dance competition in schools and colleges, stage shows etc.
Divya Music offers regular and online courses to learn instrumental or vocal music and Dance; regular classes at Divya music centre and online on Skype or Google Hangouts.