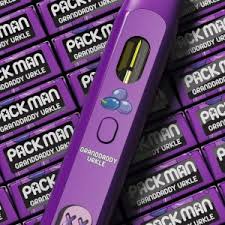 Cannabis Legalization 2.0 saw edibles,OCS Reports $4.3 Million In Revenue From Cannabis 2.0 Sales Articles vaporizer products, and cannabis extracts hit the Canadian market in a slow rollout. The OCS reports an increased $4.3 million in revenue, with a 10% increase solely thanks to vape-related products. Next to be released: cannabis beverages and packman carts.
When Canada began the cannabis legalization process, the first step was to only legalize raw flower or the cannabis buds itself for sale. This left the other cannabis-related, or infused products in the dust, including edibles, topicals, and beverages. After a year of marijuana legalization, and a test run of what the province was to expect for purely dried flower sales, the Ontario Cannabis Store (OCS), finally began to consider the full-gamut of cannabis-related products. Dubbing the next wave as "cannabis 2.0", the OCS began to release edibles and vape-related cannabis products to consumers in some provinces in December of last year.
Last week, the Ontario Cannabis Store reported that it sold approximately $4.3 million in sales from "cannabis 2.0" products this past January, according to an official statement issued by the provincial retailer. The figures indicate strong demand from consumers, the Ontario Cannabis Store said in a statement.
Cannabis 2.0 products include vape pens, cannabis-infused beverages (teas, alcohol, and energy drinks), edibles (gummies, baked goods, etc.) and topicals. Of the $4.3 million generated, $3.77 million was attributed to the sales of vape products, and $569,000 came from sales of edibles. These numbers include both online sales on OCS.ca and sales to the 43 official cannabis retailers across Ontario and include data from 54 various vape products and 24 edibles brands. Cannabis 2.0's whopping success is in contrast to a lower-than-expected end of the year in 2019 for overall legal weed sales, which came in at $1.2 billion.