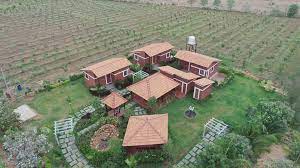 Kip Andersen and Keegan Kuhn have produced a 91 minute film called Cowspiracy: The Sustainability Secret. It features a variety of notables; the cast includes Michael Pollan, Richard Oppenlander, Will Tuttle, Howard Lyman and Will Potter. Other experts involved include Michael Besancon, Michael Klaper, David Robinson Simon and Kirk R. Smith.
Cowspiracy: The Sustainability Secret is playing in theaters across the country. I watched it on Netflix. It makes a convincing case that Animal land farms is by far the most destructive industry to ever operate on Earth. Nothing else comes close. The data presented throughout the film fully supports this sweeping judgment. In addition to the horror that the products of this industry inflicts on humans and animals and damage to air quality, to ocean resources and to the sustainability of the environment, an equally amazing reality supported throughout the film is the sellout of the world's environmental organizations to this industry. Representatives of such organizations are silent on the role of Animal Agriculture – that is, the dairy, cattle, pork and other animal protein factory farming operations. This industry seems to have bought not only our politicians but the leadership of the very agencies we rely upon to safeguard the natural world.
This film should alert the public to the mistreatment of humans and the environment in a way that the film Blackfish served to alert patrons of Sea World about the treatment of killer whales.
Despite the ghastly revelations, this documentary is fascinating to watch from beginning to end, and contains many moments that are unexpectedly humorous. It is not unlike Al Gore's An Inconvenient Truth, in fact, Kip Anderson credits that show as inspiration for his environmental awakening.